Growing Information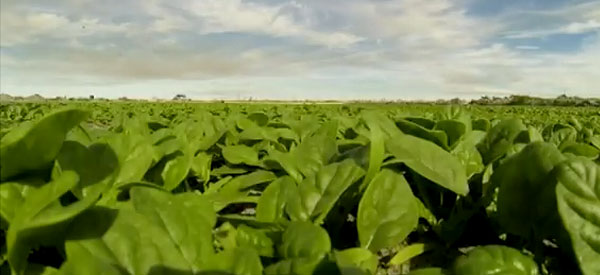 Our Approach
Selling safe, fresh and wholesome produce begins in the field. State Garden produce is grown by select, pre-screened, qualified American farmers. All of our greens are tested before entering our processing facilities. Here are the steps we take to ensure the quality and safety of our produce prior to leaving the farm.
Growing
The goal of our raw product supplier qualification is to ensure the safety and wholesomeness of the fresh produce we supply to consumers. This program is designed to limit the risk of any potential physical, chemical or biological hazards inherent in the growing, harvesting and post-harvest handling of raw materials. Prevention rather than corrective action is key to the success of this program.
Field Testing
The purpose of our "Test, Hold, and Release" program is to pre-screen raw materials for microbiological hazards and prevent their introduction into our processing facilities. We have certified, independent, third party laboratories conduct testing on every lot of raw leafy greens for microbial pathogens prior to their receipt at our facility. Negative microbial results for pathogens must be confirmed before each lot is released to receiving.
To learn more about our food safety process after produce leaves the farm, visit our food safety page.